Reinhardt & Stahl GmbH, Siedlerstr. 6, 82275 Emmering
Hanging chair with mosquito net incl. mounting kit | high quality & extremely stable | XXL indoor & outdoor hanging chair with double padding | Boho style hanging chair
𝐈n 𝟏𝟎 minutes hung up!
So that your relaxation can start directly, we supply an assembly kit with it! So you get besides the chain and the snap hooks a matching ceiling suspension, for which both dowels and screws are ready!
With our hammock you benefit in all respects! Exceptional comfort is provided by the 2 cushions, which are larger & cozier than those of the competition! For 100% safety, the 𝐓Ü𝐕-certified chain provides guaranteed stability!
✔ Ideal for indoors & outdoors ✔ Maximum comfort ✔ Perfect to transport thanks to extra large bag ✔ TÜV certified ✔ Incl. mosquito net & mounting kit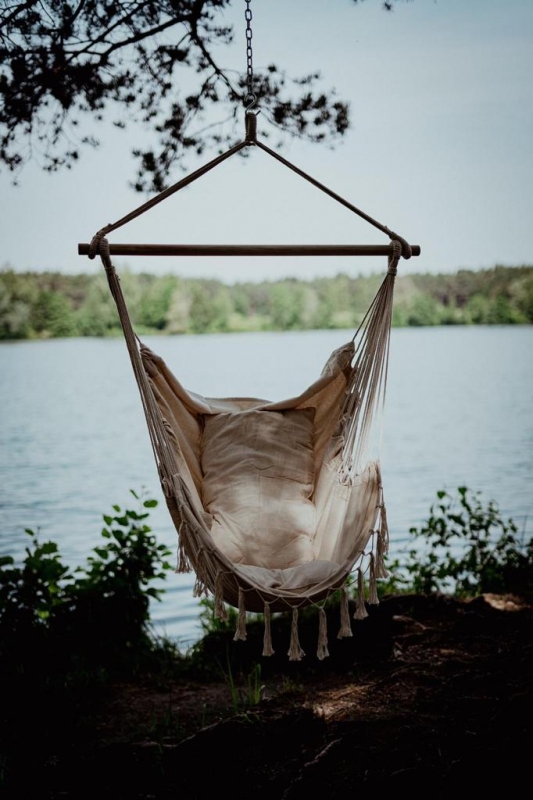 **********THE ORIGINAL**********
European top quality | Mattress made of non flammable matrial | Cover removable, washable and made of non flammable material
Easy handling
Stability - no weight limit | light weight
The beds provide for an additional comfortable sleeping in the van or in your camper the following vehicle types (from the year 2006 -)
__________________________________________________
VanSleep (3 seats) / CampSleep (2 seats)
Fiat Ducato | Citroen Jumper | Mercedes Sprinter | Peugeot Boxer | VW Crafter
Renault Master | Opel Movano | Iveco Daily | Ford Transit
__________________________________________________
CampSleep small
VW Bus T3/T4/T5/T6 | Fiat Scudo | Citroen Jumpy | Peugoet Expert | Mercedes Vito
Renault Trafic | Opel Vivaro | Nissan NV 200
__________________________________________________
The product properties are as follows
durable material | washable and zipper |high quality mattress (12 cm, H2)
belt for stabilisation | wooden plate for stabilisation | top quality
__________________________________________________
zum
zu den